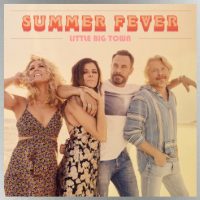 Capitol NashvilleWish there was a remix of Little Big Town's new hit "Summer Fever?" Well, it turns out you can create one yourself, and share it with the band.
"We want to hear your remix for 'SummerFever,'" Karen Fairchild tweeted on Friday, along with a link to the Jammer app.
The free iOS program lets you put together your own versions of songs, using a series of pre-selected loops and samples. Once you've crafted your own vision of "Summer Fever," post it on your socials and tag LBT to let the band hear it.
Next month, Little Big Town kicks off The Bandwagon Tour with Miranda Lambert in Charlotte, North Carolina on July 12.
Copyright © 2018, ABC Radio. All rights reserved.