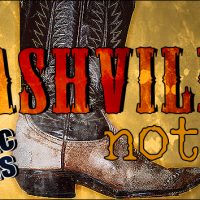 Burke/Triolo Productions/Thinkstock Texas music icon Pat Green plans to release his new single, "Friday's Comin'," on July 20.
The debut song from RCA Nashville newcomer Rachel Wammack is "Damage," from her self-titled EP that came out in April.
The fifth single from Jon Pardi's California Sunrise record will be the track "Night Shift."
This Friday, Rodney Crowell's new album, Acoustic Classics, arrives, and features new versions of his hits like "Lovin' All Night," as well as songs he wrote for other people, like Keith Urban's "Making Memories of Us."
Copyright © 2018, ABC Radio. All rights reserved.