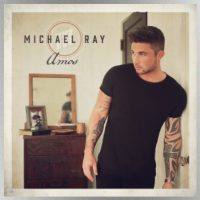 Atlantic/Warner Music NashvilleMichael Ray will make his late night TV debut next Monday on Jimmy Kimmel Live!.
He'll play the latest release from his new Amos album, the track "One That Got Away."
"Growing up in South Florida," Michael says, "there were those summer grooves that just felt anthemic. On this album, for me, that song is 'One That Got Away'…"
"Taking it to the late-night television audience seems like the perfect stage as we celebrate the second single from this album," he adds.
You can watch for Michael's performance Monday starting at 11:35 p.m. ET on Jimmy Kimmel Live! on ABC.
Copyright © 2018, ABC Radio. All rights reserved.