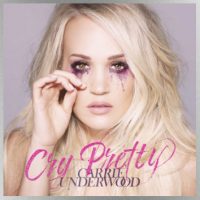 Capitol NashvilleNot only is Carrie Underwood's Cry Pretty on track to debut at #1 on the all-genre Billboard 200 this week, it's also expected to have the best sales week of any country album so far this year.
Experts predict Carrie's first album for Capitol Nashville will sell 210,000 equivalent album units in its first week, besting Jason Aldean, whose Rearview Town moved 183,000 units back in April. We'll find out the official numbers when the new chart comes out Sunday.
Carrie's topped the Billboard 200 three times before, with 2012's Blown Away, 2009's Play On, and 2007's Carnival Ride.
Copyright © 2018, ABC Radio. All rights reserved.