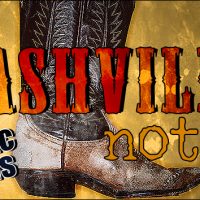 Burke/Triolo Productions/ThinkstockThe documentary Country Music — by respected filmmaker Ken Burns — is set to premiere on PBS in September of 2019.
On Monday, Reba Instagrammed a picture of a set of headphones with her name on them, adding "Back at it in the studio," along with the hashtags #NewMusic and #Coming Soon. Next week, she hosts the annual CMA Country Christmas special at Belmont University's Curb Center in Nashville. It'll air later this year on ABC.
Billy Currington's new single is called "Bring It On Over." It's the lead release from his follow-up to 2015's Summer Forever.
If you didn't catch Willie Nelson's Tuesday appearance on ABC's The View, you can watch it on YouTube now.
Copyright © 2018, ABC Radio. All rights reserved.