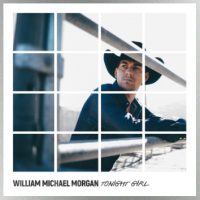 Warner Music Nashville"Tonight Girl" is the first new music from William Michael Morgan since his 2016 debut, Vinyl, which contained his breakthrough #1 hit, "I Met a Girl."
For his new music, William Michael is leaning on his Mississippi roots.
"A lot of the casinos down in Vicksburg, MS get packed out every night with blues music and soul," he explains. "It's everywhere, and they play right from the heart, so I wanted to put some of that sound on there."
"'Tonight Girl' is a snapshot of how good it feels to have that one simple moment, that one night with someone special," he adds.
The new tune is available to stream or download now. "Tonight Girl" is also the first in a series of new videos From the Neon Lounge, which you can check out on YouTube.
Copyright © 2018, ABC Radio. All rights reserved.