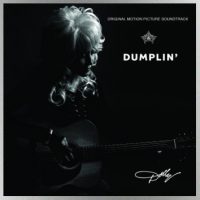 RCA Nashville Dumplin', the movie featuring a new soundtrack by Dolly Parton, is coming to Netflix December 7.
In the film, Australian actress Danielle Macdonald plays Dumplin', a young girl who draws her inspiration from Dolly's music, as she rebels against the beauty-pageant culture embraced by her mother, played by Jennifer Aniston.
Dolly made the announcement about the premiere on her socials Friday morning.
"Watch out world!" Dolly commented, along with a picture of the movie's artwork. "Willowdean is pageant-ready and taking no prisoners. Based on Julie Murphy's sweetly inspiring novel and featuring some of my original music, watch DUMPLIN' coming to Netflix December 7th."
Dumplin' shares her real name, Willowdean, with Dolly's older sister, though the elder Parton spells it differently.
The film's soundtrack arrives November 30, complete with six new songs and six Dolly classics, featuring guest vocalists Miranda Lambert, Alison Krauss, Rhonda Vincent, Elle King, Mavis Staples and more.
You can stream or download the new track "Girl in the Movies" now, which has already been nominated for Best Original Song from a Feature Film at the Hollywood Music in Media Awards.
Copyright © 2018, ABC Radio. All rights reserved.