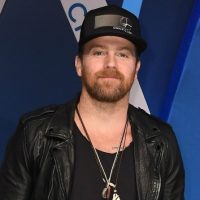 ABC/Image Group LA The country music community continues to process the latest mass shooting in the U.S., this time at a country bar in Thousand Oaks, California.
A dozen people lost their lives at the Borderline Bar & Grill about 40 miles West of Los Angeles. Ten to fifteen others were wounded, and the suspect was killed as well.
Ironically, Aubrie Sellers — a Warner Brothers artist who's also the daughter of Lee Ann Womack and songwriter Jason Sellers — had planned to be there Wednesday night.
"Last night we were going to go line dancing at 9:30 PM at a bar called Borderline we heard about in Thousand Oaks…" she tweeted. "An hour before we were to leave, I got home and [my cat] Laney's eye was swollen shut so we didn't go. Thinking of everyone affected by this today. Truly unbelievable."
Kip Moore released the new track, "It Ain't California," from his forthcoming Room to Spare: The Acoustic Sessions EP, which turned out to be fitting. You can hear the song at RollingStone.com.
"Started writing this song over 10 years ago… always hoped this chorus would be heard," he shared on Twitter. "My heart is in California today with our country fans."
Here's what other members of the country family were saying on their socials:
Jon Pardi: "Another tragedy, and this time in my home state of California. My heart goes out to the people who lost their lives in Thousand Oaks last night, along with those who suffered injuries. Praying for their family and friends as well."
Brad Paisley: "Though broken, my heart is with these families and friends in Thousand Oaks today."
Chris Young: "Heartbroken for all the families that will go through today without someone they had yesterday. Completely senseless."
Zac Brown Band: Our thoughts and prayers go out to the families and loved ones affected by the shooting in Thousand Oaks. Together, with the music community, we grieve for their loss."
Copyright © 2018, ABC Radio. All rights reserved.