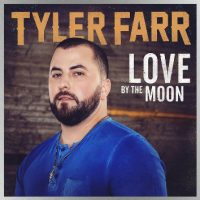 Sony NashvilleThe country music community is remembering the dozen people killed in the shooting late Wednesday night at the Borderline Bar & Grill in Thousand Oaks, California.
In all, thirteen people died at the scene about 40 miles west of Los Angeles, including the suspect. Ten to fifteen more were wounded.
"Redneck Crazy" hitmaker Tyler Farr says he knows the bar well. "I've played the Borderline Bar & Grill many times," he tweeted on Thursday. "I've watched those country music fans sing every word. I've seen their faces. I've shaken their hands."
"They are good people who were just trying to have a good time," he adds. "My heart breaks for Thousand Oaks. Sending prayers and love."
Here's what other members of the country music family are saying on social media:
Big Kenny of Big & Rich: "Heartbreaking news out of CA this morning. Praying for the victims, and sending big love to those affected by the horrible tragedy in Thousand Oaks."
John Rich of Big & Rich: "Waking up in NYC to the terrible news in California that 12 were killed in a country bar last night. 1 officer killed in the line of duty as he ran toward the shooter to save lives. Join me in asking the Holy Spirit to pull those families close this morning."
Maddie & Tae: "Sending prayers and love to everyone in Thousand Oaks, CA today. Absolutely heartbroken thinking of all those sweet souls just trying to listen and dance to country music. Hug your loved ones tight."
Copyright © 2018, ABC Radio. All rights reserved.