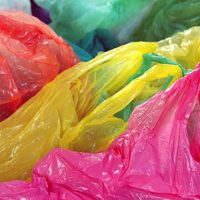 A Bend bag ban is coming.
The city council last night voted to ban plastic grocery bags.
The ban goes into effect on July 1st.
Ashland, Corvallis, Eugene, Portland, and Salem have similar bans.
Shoppers who don't bring their own reusable bags will be charged ten cents for paper or thick plastic bags.