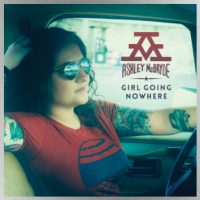 Atlantic/Warner Music NashvilleIn 2018, Ashley McBryde went from going nowhere to going everywhere. Following the success of her breakthrough single, "A Little Dive Bar in Dahlonega," the Arkansas native now has her first Grammy nomination for Best Country Album for her debut, Girl Going Nowhere.
"I'm stunned and humbled and just blown away," she shared on Twitter. "And I'm honored to be alongside artists I admire so much."
"When other girls my age were planning their dream weddings, I dreamt of a GRAMMY nomination," she added. "I don't even need to win. Five-year-old me and teenage me are both satisfied as of now."
The album's title track — which has already been covered by Garth Brooks — is the record's new single.
Ashley competes against Kelsea Ballerini, Kacey Musgraves, Brothers Osborne, and Chris Stapleton for the Best Country Album trophy. The 61st Grammys air Sunday, February 10 on CBS.
Copyright © 2018, ABC Radio. All rights reserved.