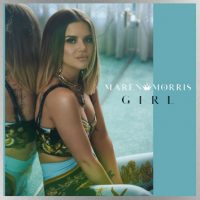 Columbia NashvilleMaren Morris's video for "GIRL" will premiere Thursday at 4 p.m. ET on YouTube.
Moments before, the Texas native will start chatting with her fans on her YouTube Channel, and continue interacting with them through the premiere.
The "GIRL" clip is the first country video by director Dave Meyers, who's worked with pop superstars like Katy Perry, Ariana Grande, Pink, and more.
Meanwhile, tickets are now on sale for Maren's GIRL: THE WORLD TOUR, which kicks off March 9 in Chicago. It'll hit more than forty cities before it wraps in August.
Copyright © 2019, ABC Radio. All rights reserved.