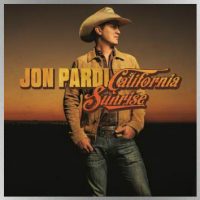 Capitol NashvilleFive singles in, Jon Pardi's nearly three-year-old album, California Sunrise, has been certified platinum.
The record, which came out in June of 2016, boasts his current top fifteen hit, "Night Shift," his previous release "She Ain't In It," and three number ones: "Head over Boots," "Dirt on My Boots," and "Heartache on the Dance Floor."
California Sunrise is Jon's first platinum album, though all three of its number ones have previously reached that milestone as well.
The Golden State native celebrated the feat last week as he headlined the San Antonio Rodeo. This week, Jon continues on Dierks Bentley's Burning Man Tour, with stops in Sioux Falls, South Dakota; Wichita, Kansas; and Omaha, Nebraska.
In April, Jon heads Down Under for a five-show tour of Australia, before re-joining Dierks at the end of May.
Copyright © 2019, ABC Radio. All rights reserved.