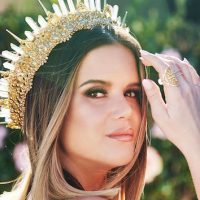 Jamie NelsonMaren Morris kicks off Girl: The World Tour this Saturday at Chicago's Riviera Theatre. But even if you can't make it to the Windy City, you can still check out Maren's concert.
"Everyone's invited to the first #GirlTheWorldTour show this weekend," Maren tweeted on Tuesday, along with the details of how you can stream her set.
You'll be able to watch Saturday starting at 10 p.m. ET via the Amazon Music Facebook page.
Maren's sophomore album, also titled GIRL, just like its first single, comes out on Friday.
Copyright © 2019, ABC Radio. All rights reserved.