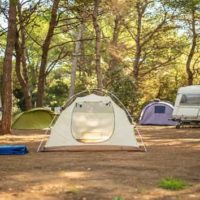 SALEM, Ore. – The Oregon Parks and Recreation Department announced Thursday that they will offer limited camping at some state parks, starting on June 9.
The state closed parks to camping and day use back on March 23, due to COVID-19.
Oregon State Parks told KATU-TV that the list of campgrounds, set to open on June 9th has not been finalized.
Stay with MyCentralOregon.com for updates.